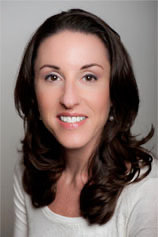 Kimberly Ganz, PT, founder of Transform Physical Therapy & Pilates, has been practicing physical therapy since 1997 after graduating from the Hanzehogeschool van Groningen in the Netherlands. Kimberly received her undergraduate education at Rutgers University in New Jersey where she earned a Bachelor's degree in Exercise Science and Sport Studies with a secondary major in Dance.
Kimberly practiced physical therapy in New York City at Beth Israel North Hospital and private orthopedic practices where she served as clinical instructor and clinical coordinator of education. In New York she developed orthopedic specialties in spine rehabilitation, pre and post-surgical therapy as well as sports and work repetitive strain injuries.
Shortly after relocating to Aventura, FL, Kimberly was certified in Rehabilitation Pilates through Polestar Pilates Education in 2007. She quickly developed a loyal following of discerning clients who appreciated her innovative exercises, clear instruction and careful attention to alignment and safety.
In 2009 Kimberly opened Transform Physical Therapy & Pilates in Aventura to provide focused one-on-one rehabilitation services and Pilates programs. In 2010 she became certified in the Schroth method of treatment for scoliosis and kyphosis through the Barcelona Scoliosis Physiotherapy School and Scoliosis Rehab. Kimberly furthered her Schroth training and in 2012 became the first physical therapist in Florida to obtain an advanced Schroth certification by world renowned physician and professor, Manuel Rigo, MD, PhD. In her practice, Kimberly applies both Pilates and Schroth based exercises to treat pain, postural and movement disorders.
Kimberly has over 30 years of experience instructing group fitness classes, beginning at the age of fourteen when she was asked to teach at her local fitness center. She has enjoyed teaching a variety of exercise classes ever since; throughout her college days at Rutgers University; in Holland while attending Physical Therapy school; in New York City at the corporate headquarters of Pfizer and American Express; and currently in Aventura. She enjoys creating classes that are safe, smart and unique to her background as a physical therapist and exercise instructor. Whether it's alleviating pain, restoring movement, improving posture, or building strength, Kimberly helps her clients reach their full potential at each stage of recovery, wellness and beyond.